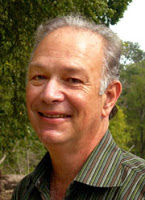 Peter Kovach
Faculty Member & Advisor
Peter Kovach retired from the Senior Foreign Service of the United States in 2010. At the Department of State, he most recently led the Office of International Religious Freedom and has been a pioneer incorporating religious actors, values and civil society into America's diplomacy. Kovach for two years was a Visiting Professor as the Department's Diplomat in Residence at UCLA's Luskin School of Public Affairs. In his diplomatic career, he served overseas in Pakistan, Japan, Jordan, Morocco, Bahrain and Yemen and did his thesis work on the Palestinians who are citizens of Israel. Peter is a 'recovering' religion major who is advising or has in recent time advised Al Basheer Islamic Seminary, the Civilization and Cooperation Foundation, George Mason University's Center for World Religions, Diplomacy and Conflict Resolution, and the Interfaith Conference of Metropolitan Washington. As a religion major in college, he spent his junior year in college at Banaras Hindu University in India. There, his spiritualist leanings were reinforced by the loving tutelage of the late Swami Abhishiktananda— a French Benedictine who lived fully in both the Catholic and Hindu traditions while aspiring to transcend them both in the universally recognized state of 'non duality'. There he was first introduced to the practice of 'vipassana' meditation in 1967. Peter has taught meditation in academic settings as an adjunct to university courses he led on world or Eastern religions. In addition he has taught colleagues and cross-cultural groups. He was designated the Department of State's meditation teacher in an effort to reduce stress in the work force–a task he took on voluntarily in addition to his 'daytime job'. Kovach was a founding teacher and continues to teach prisoners in the Insight Meditation Community of Washington's "Insight on the Inside" prison meditation teaching project. Kovach has taught world religions and public diplomacy at George Mason University, UCLA, UMass Boston, Japan's 'Gaimusho' (Foreign Service Institute), Seikei University and his alma mater, Wesleyan University.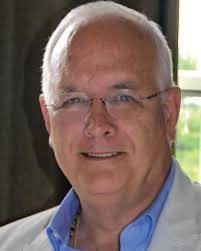 Rob Stucky
Interfaith Faculty, Al Basheer and CECF
Rob Stucky earned both a Bachelor of Arts degree in Art and a Master of Divinity degree from Yale University, as well as a Master of Anglican Studies degree from Berkeley Episcopal Divinity School. He studied Indian Philosophy, Yoga, and Meditation intensively under the direct tutelage of Swami Muktananda Paramahamsa of Ganeshpuri, India, for nine and a half years, and served as an Episcopal priest for sixteen years.
He left the priesthood in 2002 to dedicate himself to the promotion of trans-cultural spirituality and intercultural understanding.
At the invitation of Imam Mohamad Bashar Arafat, Rob has recently joined the faculty of Al Basheer Seminary, Interfaith Center and Institute, and the Civilizations Exchange and Cooperation Foundation, fostering mutual understanding between religions, and promoting the positive spiritual values and practices common to all traditions.
As a writer, he has authored several articles and books that challenge and explore our preconceptions and encourage us to embrace the divine presence in all of life including "Reductionism, Globalization, and Faith".
Rob has also been an adjunct faculty member at Goucher College, The University of Maryland Baltimore County (U.M.B.C.), Notre Dame University of Maryland, and an educator at The Johns Hopkins Hospital, (one of the world's premier medical facilities and teaching hospitals). There he also worked for decade as a Medical Interpreter, an advocate for cultural competence in health care delivery, and a mentor of interpreters, medical and nursing students in the art and science of medical interpretation as a matter of patient safety and medical necessity. He is multi-lingual- speaking English, Spanish, French, Italian, Catalan, and elementary Hindi.
A popular and dynamic speaker, he has lectured and run workshops and retreats on Comparative Religion and spiritual practices on five continents and in several languages, including at the Parliament of the World's Religions in Barcelona, Expo Ser (Latin America's largest Holistic Health Conference) in Mexico City, and the European Parliament in Brussels.
Rob has also recently been named as a retreat leader at the Simple Peace Retreat Center in Assisi Italy, one of the top-rated retreat centers of the world. Rob stresses the value of what he calls "applied spirituality" to enhance the quality of every-day living and to open our perception to new perspectives. He draws on the riches of all the world's traditions to help others discover the common experiences underlying all of them, and most importantly, to help open people to experience our interconnectedness with each other and the universe we inhabit- a key to both our individual and collective well-being.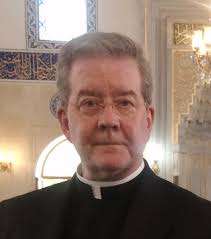 The Reverend William A. Au, Ph.D.
Interfaith Faculty, Al Basheer Seminary Advisory Board
Fr. William A. Au, Ph.D. is a priest of the Archdiocese of Baltimore. He was ordained in 1975 and is a graduate of St. Mary's Seminary and University in Baltimore, where he received a BA. In Philosophy and an STM. in Theology. In 1983, he received a Ph.D. in Church History from The Catholic University of America in Washington, D.C. He has published a book and several articles on the American Catholic debate on issues of war and peace.
He currently serves as pastor of The Shrine of the Sacred Heart Church in the Mt. Washington section of Baltimore. Prior to this he has served as associate pastor in two other Baltimore parishes and as Pastor of SS. Philip and James Church in Baltimore, and as Assistant Chancellor and Director of Public Relations for the Archdiocese of Baltimore. He also served on the Clergy Personnel Board and Priests Senate of the Archdiocese of Baltimore. He has been very involved in ecumenical and interfaith work.
Since 2009 he has participated in interfaith international programs sponsored by the Civilization Exchange and Cooperation Foundation in Egypt, Jordan, and Morocco. Following the program in Jordan, he authored a Christian response to The Amman Message and The Common Word statements by major Muslim leaders entitled A Common Effort, which seeks to provide a philosophical framework for ongoing Muslim-Christian efforts in Maryland and around the world. H has been a member of the Advisory Board of the Civilizations Exchange and Cooperation Foundation (CECF) since 2012 and a member of the Interfaith faculty of Al Basheer Seminary, Interfaith Center, and Institute. He has been an active supporter of both the Better Understanding for a Better World (BUBW) youth conferences since 2008 and the International Observer Program (IOP) since 2011.