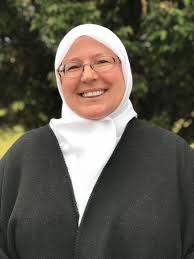 Kimberly King
Programs Director
Kimberly, a native of Ohio, enlisted in the U.S. Army and traveled during her 4-years of service throughout the United States and abroad. After completing her time in the service, she moved to Maryland to pursue her degree in Business Administration and Management.
She has worked in various levels of management for the last 25 years, the most recent being Programs Director of Civilizations Exchange and Cooperation Foundation. She works in close coordination with Imam Arafat on all programs, including the Better Understanding for a Better World Conferences (BUBWs), International Observer Programs (IOPs), Study Abroad Programs (SAPs), English Language and Culture Programs (EL&CPs), Regional Imams Conferences (RICs) and other CECF programs. She administers the follow up with Alumni in 78 countries.
Since becoming Muslim in 1989, she continued studying Qur'an, Arabic, and Islamic Studies in Islamic Centers throughout Maryland, D.C., and Virginia before traveling to Damascus, Syria to advance her studies.
She coordinated and led a study circle for Muslim Women in the Washington, D.C. area and has been a guest speaker for courses on Islam at various colleges, universities, mosques, churches, and other institutions.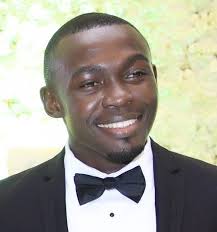 Hakeem A. Buuza
Public Diplomacy / Outreach Programs Coordinator
Hakeem is a Public Affairs and Strategic Communications specialist with over 15 years of experience. He is the Public Diplomacy/Outreach Programs Coordinator at Civilizations Exchange & Cooperation Foundation (CECF). Prior to that, he was the Social media and Outreach Programs Coordinator at the U.S. Embassy in Kampala, Uganda in East Africa. He managed the Embassy's CVE programs.
At the U.S. Embassy Kampala, he also worked with the U.S. Africa Command, headquartered in Stuttgart, Germany and doubled as the Security Cooperation Program Assistant. He oversaw public affairs outreach on U.S. military assistance & Security Cooperation programs. He was also a member of the U.S. Ambassador's advisory team on regional political, economic, and social developments.
Mr. Buuza has social and multimedia training from the Foreign Service Institutes (FSI) in Vienna-Austria and Washington DC. He holds a B.A. in Mass Communication. He has extensive communications experience as a former Journalist and Political Radio Talk-show Host. He also has several years of Marketing and Public Relations experience in the telecommunications industry. His other work has been in social media and security and data management with Triple Canopy Inc.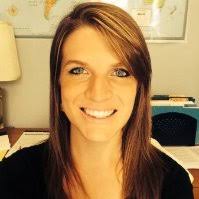 Julianne Norman
BUBW Program Coordinator
Julianne's passion for cultural diversity and inter-religious dialogue began as a teenager when she and mother took a trip to central Africa. She was able to further develop these interests during her undergraduate career where she combined a French and religion major to study the separation of church and state in France; also known as laïcité. Studying the ban on the burqa and the rise of Islam in France, pulled her eyes towards North Africa. She produced several papers regarding North African immigrants in France, and Islamic expression of faith in France. Simultaneously she continued to pursue her interest in religion through several courses and an independent study trip. In the summer of 2009, Julianne won a grant that funded her independent self-initiated research project in India. While conducting her research at a thinktank in Delhi, Julianne studied Hindu Nationalism and the Bharatiya Janata Party (BJP). She also participated in several religious studies courses that led her through Egypt, Israel, Greece, and Turkey. After completing her undergraduate degree, she spent a year in France teaching English.
Julianne also holds a Masters of Public and International Affairs from the University of Pittsburgh. While completing her degree, she received funding through the Ruth Crawford Mitchell Award, to spend a summer in South Africa leading a monitoring and evaluation project as a volunteer for a small non-profit. She then continued to provide pro bono consulting services on monitoring and Evaluation for NGOs in Iraq, Haiti, and Cameroon. Her active involvement with the non-profit sector during her graduate career led her to receive the Sergeant James Taylor Award for Public Service.
After completing her degree, Julianne spent a summer in a rural Moroccan village interviewing school administrators, conducting a microfinance project for local women, and assisting with a camp for kids that promoted environmental awareness. She is the newest member of CECF's BUBW Team and serves as a BUBW Program Coordinator. She is also currently working in the International Education Division of RTI International, a nonprofit federal contractor that offers international development assistance.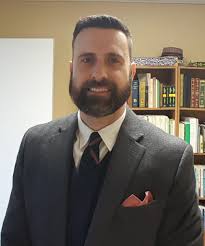 Dominic Dorse
Program Assistant
Dominic received his Associates Degree in Earth Sciences from Keystone College in Pennsylvania and his BA in History from Rutgers University-Camden in New Jersey. While attending Rutgers Camden, he studied Middle Eastern History in Jordan with AMIDEAST for six months and gained a deep appreciation for the people and culture. He has worked in Inventory Management for the last five years and as a Project Manager Field Inspector for nine years prior to that.
His strong belief in promoting understanding among people of different backgrounds lead him to volunteer with Civilizations Exchange and Cooperation Foundation (CECF) in the Better Understanding for a Better World (BUBW) Conferences for high school youth and in the exchange and training programs for Imams, clergy, scholars, and community leaders called International Observer Programs (IOP). In 2017, he was hired as a Program Assistant.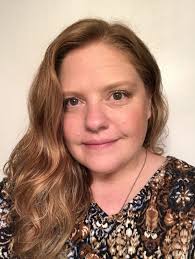 Amanda Hauck
Program Assistant
Amanda was born and raised in Missouri, but moved to Minnesota in 1999, where she continues to live with her husband and two children. Vocationally, she has worked in many different roles – customer service, retail and restaurant management, helping people with disabilities, and serving as community representative to host families and exchange students just to name a few.
Throughout her life she has always had a volunteer spirit and found ways to give back to her community. From delivering meals to senior adults, to serving as her neighborhood block leader, or as a member on the Board of her community theater, she constantly looks for ways to help.
She believes that our strength lies within our diversity. We all bring unique gifts, talents and perspectives that when combined can truly be a force for good in this world.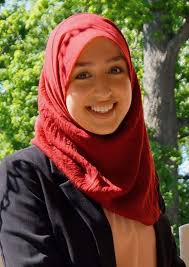 Sarah Arafat
Program Coordinator
Sarah graduated from Notre Dame of Maryland University with a bachelor's degree in biology to pursue a career in dentistry. While attending NDMU, she was the president of the Muslim Student Association and the Biology Honor Society. She is currently finishing her second year of dental school at the University of Maryland School of Dentistry, and she is the vicepresident of the Muslim Student Association.
Professionally, Sarah has been serving as a long-term intern for Civilizations Exchange and Cooperation Foundation as a Youth Programs Coordinator. In 2017, upon graduation from NDMU, she became a Program Coordinator for CECF's International Observer Programs and Better Understanding for a Better World (BUBW) Conferences. Sarah has also been serving as a private Qur'an tutor for young children over the past four years. She values diversity, cultural competency, the concept of global citizenship and believes we can all contribute to improving our world.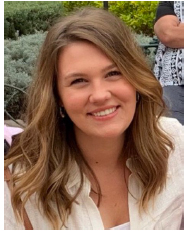 Gracie Davis
Intern Programs Coordinator
Gracie assumed duties as an Intern Programs Coordinator with Civilizations Exchange and Cooperation Foundation in the Interfaith and Public Diplomacy Programs in January 2019. Previously she served as an American Student Ambassador in Tunisia speaking on American foreign relations and taking part in national policy discussions. She was the youngest recipient of the Kennedy-Luger Finland-US Youth Exchange scholarship program where she spent time in the Finnish Ministry of Education and the U.S. Embassy in Helsinki. Miss Davis has experience in public relations and conflict resolution.
Miss Davis attends Texas A&M University, where she majors in International Studies focusing on Policy and Diplomacy in the Middle East with minors in the Arabic language and Military Studies. A member of the Corps of Cadets Squadron 6, she was named Most Outstanding Cadet in 2018. Her duties include Career Readiness, Public Relations, Community Service and Event Planning. As a cadet in the Air Force ROTC, she is assigned to Detachment 805.